MOBILE APP DEVELOPMENT
The average time spent on mobile devices is on the rise globally. There is no question mobile technology is increasingly involved in all aspects of our lives. Mobile apps are essential to get constant visibility and stay connected with customers, and they help employees increase their productivity through better collaboration and communication. Mobile apps are more interactive and can perform complex tasks more efficiently than websites. iExcel designs crisp, engaging and consistent mobile apps that are secured, leverage native functionalities, and offer ease of access and speed to ensure the success of your mobile strategy.
WHAT IS MOBILE APP DEVELOPMENT?
Mobile app development is the process of creating software applications specifically designed to run on mobile devices. It involves a combination of coding, designing, testing, and deploying mobile applications for various platforms like iOS and Android. Mobile app development encompasses both native and hybrid app development, allowing businesses to reach a wider audience and enhance user experiences.
Our team of skilled professionals is well-versed in developing both native and hybrid apps for various platforms. We prioritize seamless functionality, intuitive interfaces, and optimal performance to deliver exceptional user experiences.
Hire us for your mobile app development needs, and let us help you bring your ideas to life with cutting-edge technology and unmatched expertise.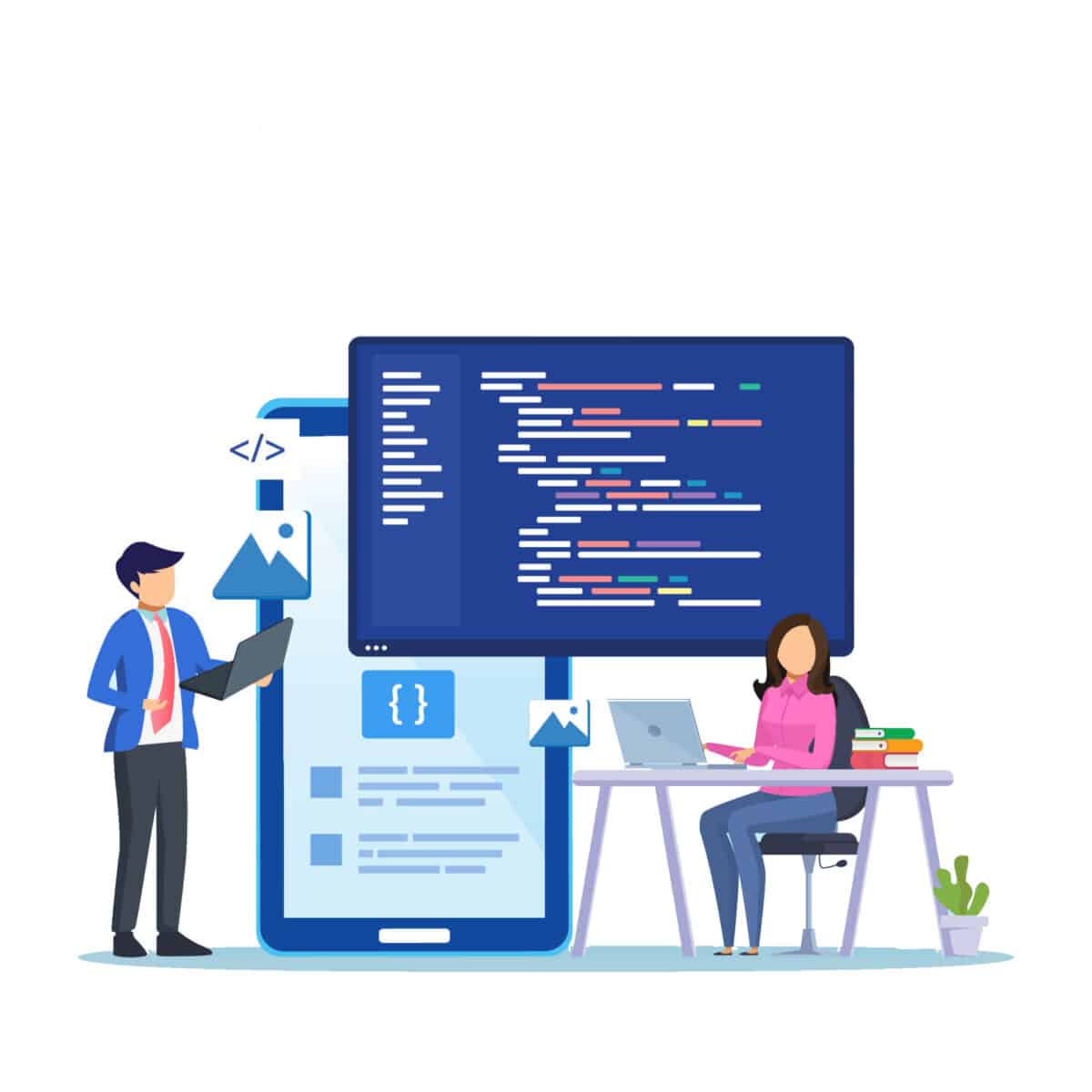 Looking to boost your business? Want to captivate your audience? Why not leverage our mobile app development services for unparalleled success?
MOBILE APP DEVELOPMENT ACROSS PLATFORMS
iOS App Development
iOS in mobile development offers a premium user experience, robust security, and seamless integration across Apple devices. The curated App Store and consistent hardware result in smoother app performance and easier testing. This ecosystem attracts affluent users and provides a lucrative market for developers.
Elevate your brand with our iOS mastery. Exceptional user experience, premium security, and Apple ecosystem integration. Create unforgettable iOS apps now!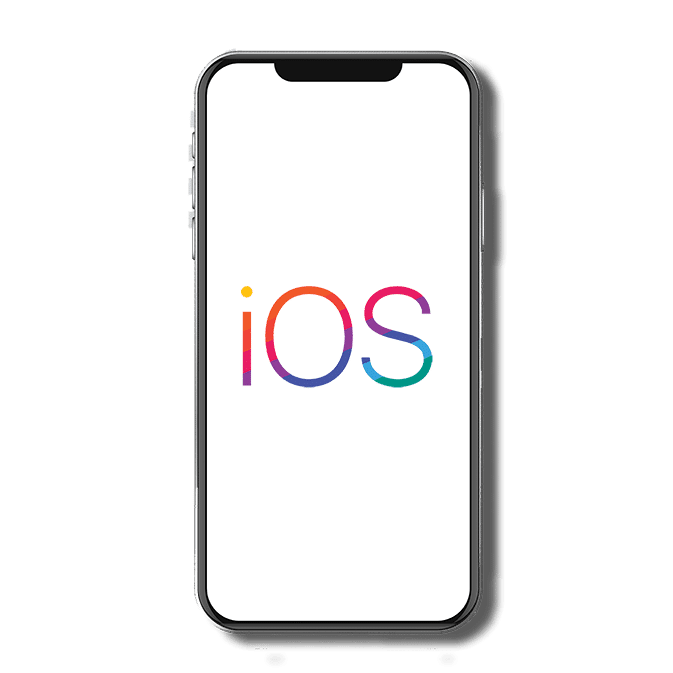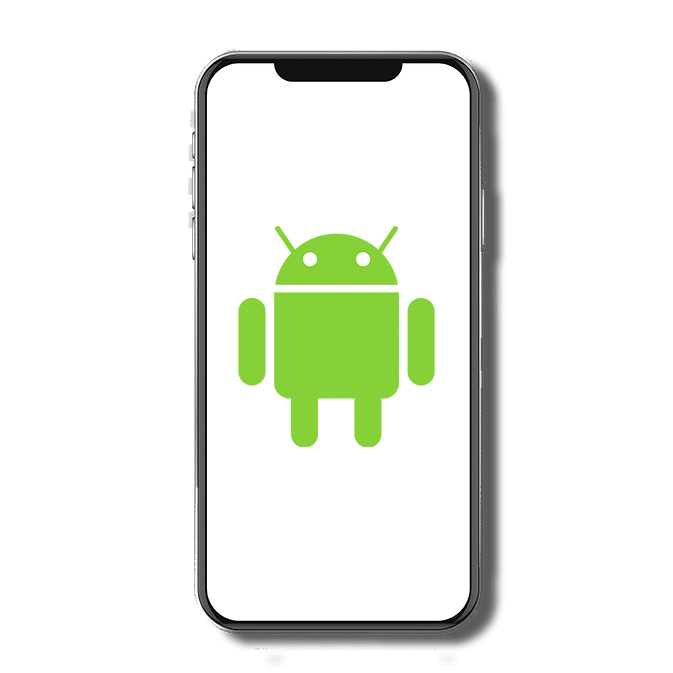 Android App Development
Leveraging Android for mobile development provides unparalleled device diversity, accommodating a wide user base. Its open-source nature fosters flexibility, creativity, and innovation. With extensive customization options and a vast global market share, Android offers developers abundant opportunities for app distribution and monetization.
Harness Android's reach with our expert development. Diverse devices, customization, and global market access. Drive app success in the Android ecosystem today!
React Native App Development
Embracing React Native in mobile development ensures cross-platform compatibility, as codebase is shared between iOS and Android. Swift development cycles, a rich component library, and hot-reloading expedite app creation. This streamlined approach saves time, effort, and costs, while delivering a native-like experience to users.
Ignite your app's potential with our React Native prowess. Unified codebase, rapid iterations, and native performance. Elevate user experiences today!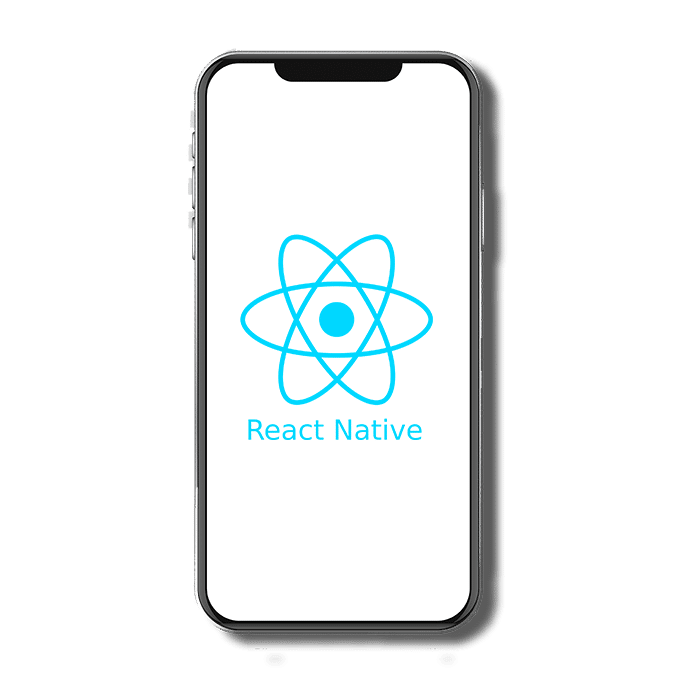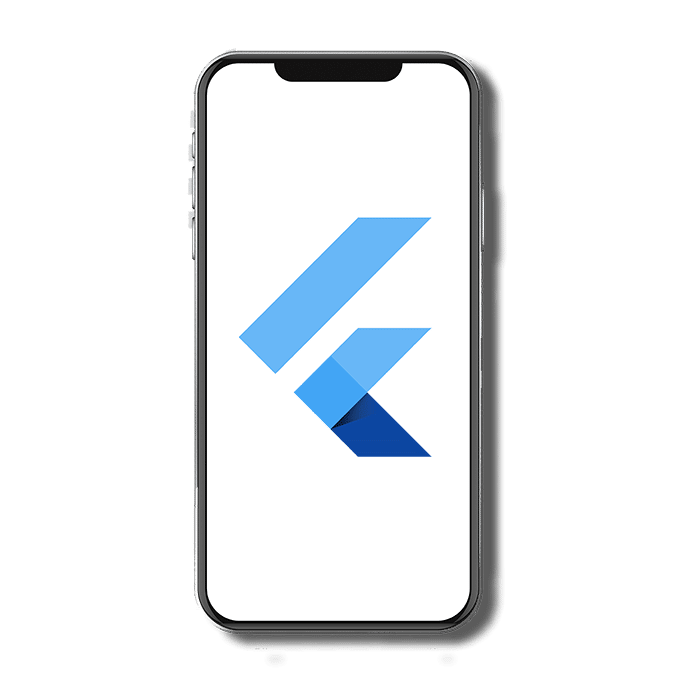 Flutter App Development
Choosing Flutter for mobile development offers fast-paced development with a single codebase for both iOS and Android. Its widget-based architecture enables rich, customizable UIs. Hot-reloading speeds up iteration, and native performance yields excellent user experiences. Flutter empowers developers to create visually stunning, high-performance apps efficiently.
Supercharge your app vision with our Flutter expertise. Swift cross-platform development, stunning UI, and native performance. Elevate your app's success today!
HTML5: Mobile Web Development
Employing HTML5 in mobile development grants platform agnosticism, allowing apps to function across devices and browsers. Its versatile multimedia support facilitates rich content integration. HTML5's familiarity and vast developer community expedite development, while dynamic updates ensure timely enhancements. This approach delivers versatile, accessible, and responsive mobile applications.
Unlock boundless possibilities with our HTML5 mastery. Versatile, cross-device apps, rich multimedia, and seamless integration. Elevate your digital presence now!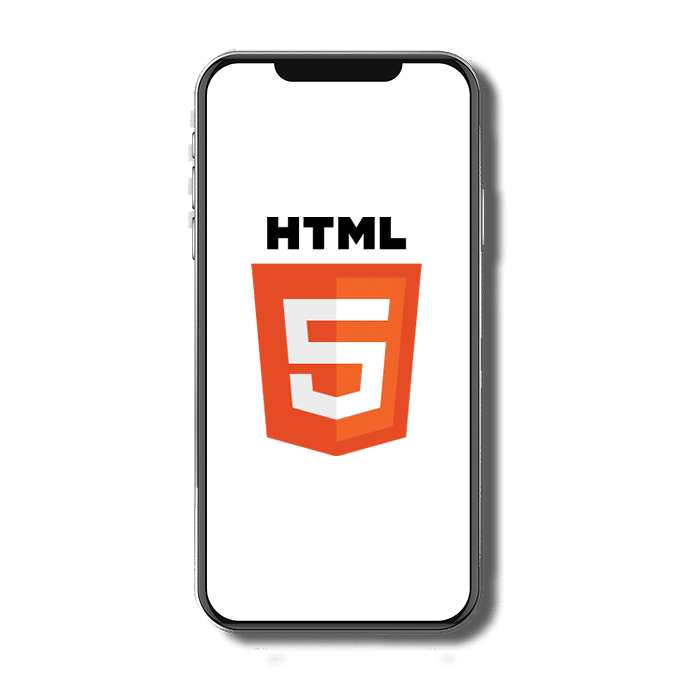 Unlock the potential of amazing mobile apps with our services, delivering exceptional user experiences and driving business growth.
MOBILE APP DEVELOPMENT FOR ADVANCED TECHNOLOGIES
Stay at the forefront of mobile app technology with our services, ensuring you're always ahead in the ever-evolving digital landscape.
OUR KEY TECHNOLOGIES FOR MOBILE DEVELOPMENT
Our developers possess a wealth of expertise in mobile technologies, including iOS, Android, and React Native. With a proven track record of successful mobile app development, we are the ideal company to deliver exceptional services. We combine our in-depth knowledge with a focus on user-centric design and cutting-edge technology, ensuring that your mobile applications are not only functional but also deliver outstanding user experiences, setting your business apart in the competitive mobile landscape.
Looking to bring your software development ideas to life? Our team of tech experts is ready to collaborate with you. Reach out today to discuss your project needs and unleash its true potential.
WHY HIRE US?
At iExcel Technologies, we offer exceptional software development services that can transform your vision into a powerful and customized software solution. Here are three compelling reasons why you should choose iExcel Technologies for your next custom software project: With more than 10 years of experience in the software development industry, our team of skilled professionals possesses a deep understanding of the latest technologies and industry best practices. We have successfully delivered numerous custom software solutions across various domains, catering to diverse client requirements. By leveraging our expertise, we ensure that your software is built using cutting-edge technologies, optimized for performance, and designed to meet your unique business needs.
At iExcel Technologies, we believe in delivering customized solutions that perfectly align with your specific business objectives. Our team takes a collaborative approach, working closely with you to understand your requirements, workflows, and pain points. By gaining deep insights into your business processes, we design and develop a tailor-made software solution that addresses your unique challenges. Our focus on customization ensures that the software seamlessly integrates with your existing systems, enhances productivity, and drives operational efficiency, giving you a competitive edge in your industry.
We are committed to delivering top-notch quality in every aspect of our software development services. Our team follows industry-leading quality assurance practices, conducting rigorous testing and quality checks at each stage of the development process. By adhering to strict quality standards, we ensure that the software is reliable, secure, and performs flawlessly. Additionally, our dedicated support team provides comprehensive assistance, ensuring a seamless transition from development to deployment and providing ongoing maintenance and updates. With iExcel Technologies, you can rely on a partner who is committed to delivering a superior software solution and providing exceptional customer support.
By choosing iExcel Technologies as your software development partner, you gain access to our expertise, tailored solutions, and unwavering commitment to quality and support. Let us bring your custom software vision to life, empowering your business with a robust and cutting-edge solution that drives growth and success. Contact us today to explore our software development services and take the first step towards transforming your business.
TELL US ABOUT YOUR PROJECT
 If you need to speak to us about a general query fill in the form below and we will call you back within the same working day.
PROJECTS WE HAVE COMPLETED
OUR CUSTOMERS